Mr. Denny Daugherty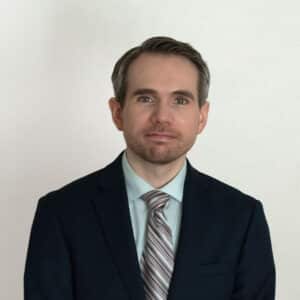 Choir Director & Tech Director
Denny Daugherty serves in leadership of music and audio/visual ministries at Mt Zion and has been part of the ministry team since 2014. He leads the Worship Choir and Praise Team which enhance our worship services with song leading and special anthems in the Fall and Spring.  Denny also leads the tech team which supports production elements of all worship services throughout the year including sound, video, and broadcast.
Denny holds a Bachelor of Arts in Music from Messiah University in Mechanicsburg, PA where his studies concentrated on Percussion Performance and Church Music as well as a minor in Computer Science. His professional experience spans both music and technology. As a percussionist he regularly performs throughout the Central PA area and is a member of the York Symphony Orchestra. As a technologist, Denny specializes in cloud computing and has worked with a number of large global companies.
​Denny is supported by his loving wife, Olivia, who is herself an accomplished musician. They have two sons, James and Christopher, and two cats. When not juggling calendars, Denny likes to stay active and enjoy all that God's creation has to offer whether experiencing it through hiking, cycling, kayaking, running a triathlon or other adventures! He is also an avid social dancer and can be found dancing at various swing and blues events in the area.
Back to all Staff